Patrick R. McDonald – Chairman
Mr. McDonald was appointed as Chairman of our Board in March 2011 and serves as Chairman of the Executive Committee. Since 2011, Mr. McDonald has served as the Chief Executive Officer of Carbon Energy Corporation, an oil and gas exploration and production company, and of its predecessor, Nytis Exploration, since 2004. Prior to the business combination with Sabine Oil & Gas LLC in December 2014, Mr. McDonald served as the Chief Executive Officer of Forest Oil Company since September 2012, and its Interim Chief Executive Officer since June 2012. Mr. McDonald received a Bachelor's degree in Geology and Economics from Ohio Wesleyan University and a Masters degree in Business Administration Finance from New York University.  Mr. McDonald is a Certified Petroleum Geologist and is a member of the American Association of the Petroleum Geologists and of the Canadian Society of Petroleum Geologists.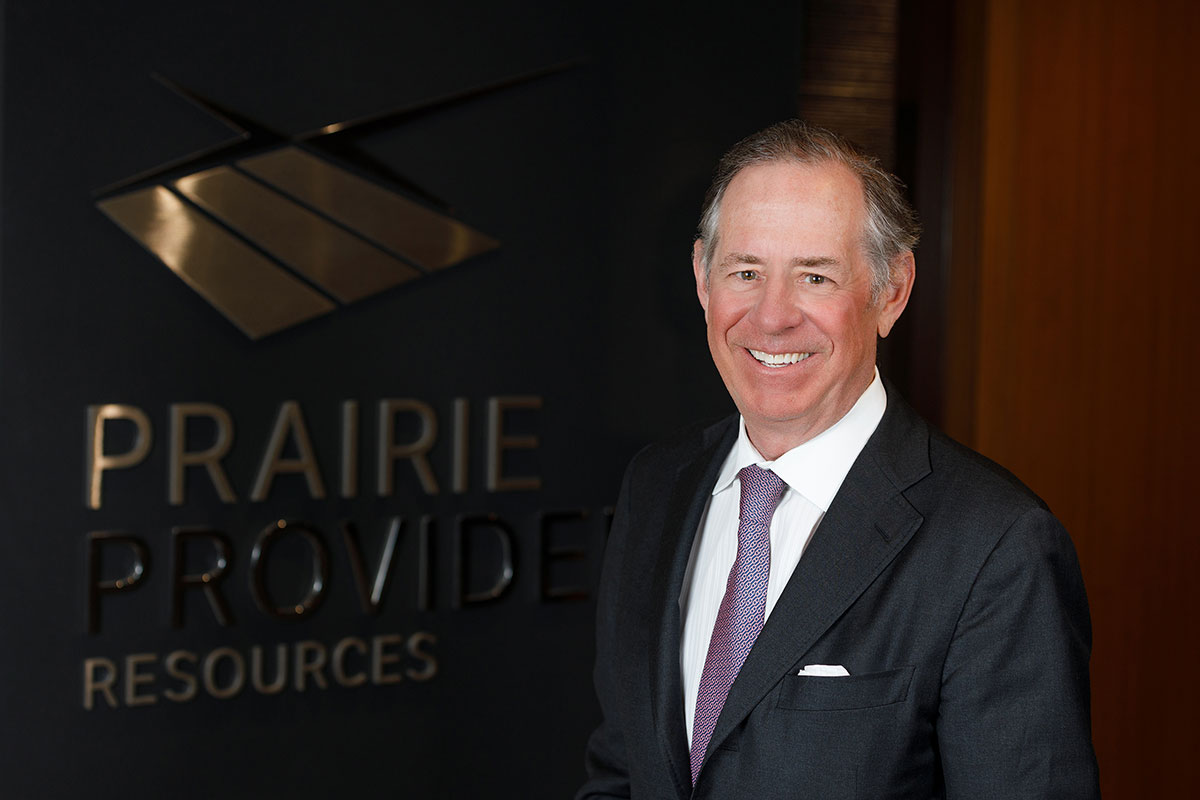 Tony Berthelet – President & CEO
Mr. Berthelet joined Prairie Provident in June 2021 with more than 23 years of subsurface evaluation, field development, production operations and asset management experience in the oil and gas industry. He has a deep technical background in North American and international upstream operations and extensive executive qualifications, having most recently served as Chief Operating Officer of Gran Tierra Energy Ltd., Chief Executive Officer of Strategic Oil and Gas Ltd., and Vice President, Development and Operations of Obsidian Energy Ltd. Mr. Berthelet's experience includes significant exposure to the Company's operating areas.
Mr. Berthelet is a professional engineer with a degree in geological engineering from the University of Saskatchewan. He holds a Project Management Professional (PMP) designation through PMI, he is a member of the Association of Professional Engineers and Geoscientists of Alberta (APEGA), and a member of the Society of Petroleum Engineers (SPE).
Ajay Sabherwal – Director
Mr. Sabherwal was appointed to our Board on January 31, 2014, and serves as Chairman of the Company's Audit Committee, and as a member of the Compensation Committee, the Nominating and Corporate Governance Committee and the Reserves Committee. Mr. Sabherwal serves as the Chief Financial Officer of FTI Consulting Inc., a business advisory company, since August 2016, and from July 2010 to August 2016 served as the Chief Financial Officer of FairPoint Communications, a telecommunications company. From March 2009 to July 2010, Mr. Sabherwal served as the Chief Financial Officer of Mendel Biotechnology, a plant biotechnology company and, from 2005 to March 2009, he served as the Chief Financial Officer of Aventine Renewable Energy, a U.S. ethanol producer and marketer. Mr. Sabherwal was the Executive Vice President and Chief Financial Officer of Choice One Communications, a U.S. telephone and high-speed internet access service provider from 1999 to 2005. During 1993 to 1999, Mr. Sabherwal served as a Telecommunications Equity Analyst with Canadian Imperial Bank of Commerce and, prior thereto, with Barclays de Zoette Wedd. Mr. Sabherwal received his Bachelor of Engineering, with honors, in mechanical engineering, and Master of Science, with honors, in economics from the Birla Institute of Technology & Science in India. Mr. Sabherwal also earned an MBA from the Manchester Business School in Manchester, United Kingdom.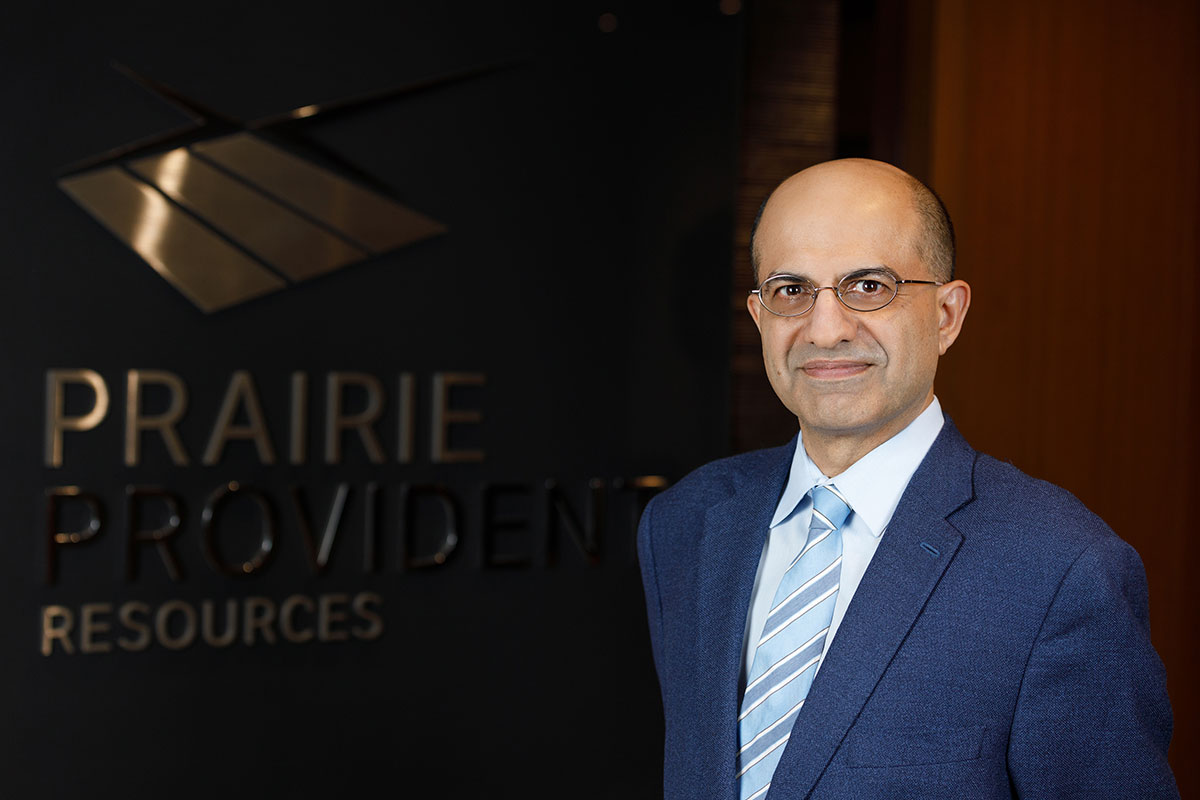 Bettina Pierre-Gilles – Director
Ms. Bettina Pierre-Gilles was appointed to the Board March 03, 2022 and serves as chair on the newly created Environmental, Social and Governance (ESG) Committee.
With more than 20 years of experience across the conventional and renewable energy sector, significant knowledge of capital markets and M&A activity, Prairie Provident believes Ms. Pierre-Gilles will bring valuable insights and meaningful contributions to the Board. Along with her ICD.D designation from the Institute of Corporate Directors program, Ms. Pierre-Gilles brings extensive experience serving on corporate boards in a variety of Committee Chair positions which will add further diversity of thought and corporate governance skills to Prairie Provident's Board.
Currently, Ms. Pierre-Gilles is the Chair and Managing Director of the Piikani Investment Corporation, a Treaty 7 First Nations based in Southern Alberta; Board Member of Bow Valley College, where she is the Chair of the Community Relations Committee for the College; Board of Trustees Member of Queen's University's Board of Governors; Associate Mentor at the Creative Destruction Lab ("CDL") Rockies; and Junior Achievement of Southern Alberta Business Program Mentor.
She holds the Chartered Professional Accountant (CPA-CMA) designation, an ICD.D designation from the Institute of Corporate Directors of Canada and received an MBA from Queen's University.